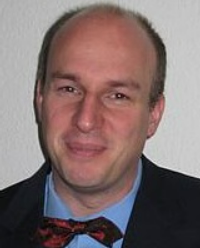 Member of the FIDE Fair Play Commission
Professor in Mathematics
FIDE International Arbiter (Category B)
FIDE Lecturer for FIDE Arbiters' Seminars
Member of the German Anti-Cheating Commission (2019-2023)  
Vice President Sport German Chess Federation
Jürgen worked as an arbiter at the Chess Olympiad in Chennai and in many other FIDE and Continental events. He was also Deputy Chief Arbiter at the Grand Prix in Berlin 2022. He is teaching national and FIDE Arbiters for about twenty years and has actively contributed to the formulation of the last editions of the FIDE Arbiters' Manual.
He was Anti Cheating Arbiter at the Chess Olympiads in Baku 2016 and Batumi 2018.
FIDE Fair Play Commission –
Jürgen is a member of the Fair Play Commission since 2021.